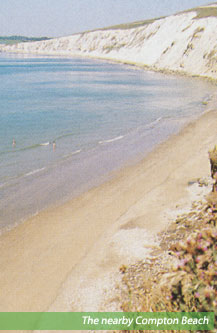 amping in an Area of Outstanding Natural Beauty on the unspoilt Heritage Coastline of the Isle of Wight
Atherfield Bay is a true Isle of Wight seaside campground.
Visiting campers and caravaners have a designated camping area with washing up facilities and a fridge-freezer available. There are ample toilets and hot water showers for use throughout the day. There is also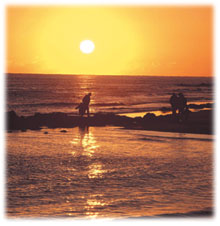 a small shop where essential items can be bought.
If you want a change from camping food evening meals are served in the Driftwood Restaurant and are available to all guests on a pre-booking arrangement.

WELCOME ACTIVITIES ACCOMMODATION LOCATION
Shepherds Chine, Nr. Chale, Ventnor, Isle of Wight PO38 2JD
Telephone: 01983 740307
Fax: 01983 740022
Email Alexandra and Duncan: [email protected]